For tourism
There are 10 products.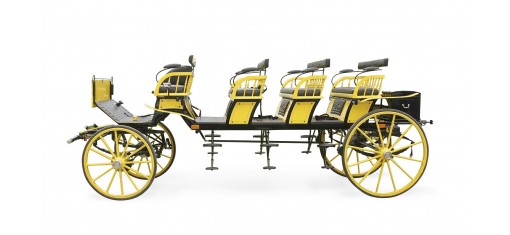 Carriages designed for tourism.

From 10 to 12 seats up to larger vehicles of 20 or 22 passengers. Many different mmodels and designs to adapt to your needs. Different types of wheels depending on the weight and the characteristics of the use for each carriage. They are usually concived to be driven by two or even three horses in paralel. We can also include frameworks for tourist purposes in order to promote your business.