Two Wheels
There are 9 products.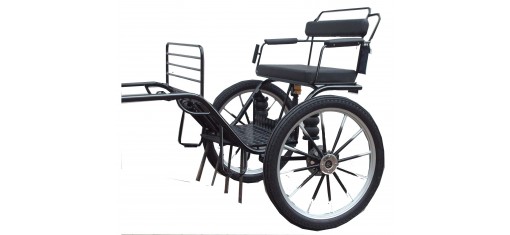 In this family of carriages we can found from the more modest charrets for smaller ponies to elegant presentation cars with big wheels.

Certainly there is a tendency to prefer the 4-wheeled vehicles because ride comfort is superior, especially in the trot, the horse raids as directly transmitted to the occupants. Anyway is a kind of ideal car for our little ponies and for all those who like to have more contact with the horse's motion.