Ceremony Carriages
There are 6 products.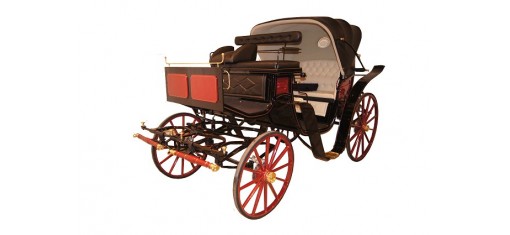 They are replicas of those cars during the golden age of the wagons, back in the nineteenth century to the characters behaved social relevance. Today it's the favorite for celebrations and ceremonies.

Weddings, communions, silver weddings or concurrence on specific days at fairs and social events are what has given the resurgence in our day. Except for the adoption of some kind of technical advance for security reasons, such as disc brakes, almost the entire carriage is sought to be the most faithful reproduction of a vintage car. In addition, like all our products can be customized down to the smallest detail in both upholstery, fabric and paint.