Horse harness
There are no products.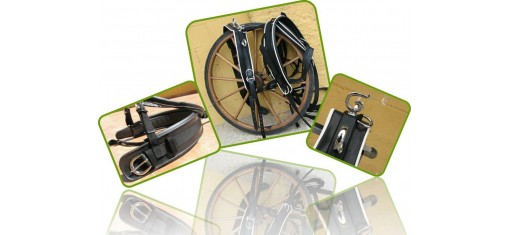 As an official distributor of ARDEN, one of the most prestigious European harness brands, we have the commitment to advise you in the best way possible. Our goal is to make your choice the one that better fits your needs.

Harnesses are one of the mayor security elements when practicing horse driving. Indeed, they must be in good order and very resistant. Our harness catalogue takes into account that factor, and includes a range of harness that varies from harness made of strengthened nylon, classical designs made of leather, and also the most advanced technology using biotane material. All of them using materials of high quality at the best price, being able to be used both in leisure or competition.

Our offer of nylon harness, more economic, are hand made individually by the most recognized horse harness craftsman in Spain. Additionally, they are made suitably reinforced in order increase its durability.

Biotane is nowadays the best material for horse harnesses, for his quality, high performance and no maintenance needed. It consists of a polyester string, covered with PVC/TPU as a synthetic rubber that protects internal fibers keeping the resistance despite chafing, scratches and the effects of sun, being a very long lasting product without maintenance.

Finally, our leather products are mainly used for horse driving presentation and contests, with high quality details and designs. The material used is always European leather treated with non aggressive environment products and environmentally friendly systems.
Subcategories