Competition
There are 22 products.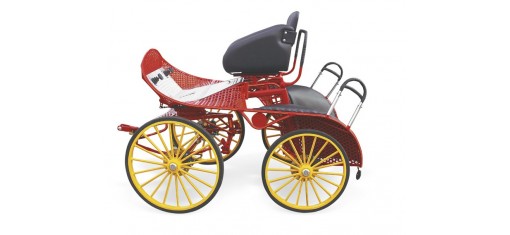 These vehicles are the elite of the horse carriages. They are designed for use in competition and the quality of the materials used, their assembly and design, have been revised to the last detail.

The competition is always the test which incorporates the most innovative technical improvements. The direction lock helps us avoid withhold, retractable pole will help us in the tighter turns, good brakes improve our security and more advanced suspension make the carriage more stable. Progress can ask us to help improve the driving and control od the whole.